I have been practicing dentistry for 13 years now with the last seven being at Skagit Valley Dental. Treating patients in Skagit County has given me great experience and has not only provided me a great opportunity to grow as a dentist but also to create great friendships along the way.
I learned early in my life that going to the dentist is not something many of us look forward to; one of the aspects of practice I most enjoy is keeping patients relaxed and comfortable during their visit! Training in South Florida and practicing in Othello, Washington, has also taught me how enjoyable and interesting it is to work with people of all walks of life, diverse in cultures, occupations, languages, goals, and personalities!
I have learned that being honest, straightforward, and genuinely caring about a patient's oral health goes a long way in establishing them as not only patients, but also as friends.
Education, Work Experience, and Continuing Education
I was born in Omaha, Nebraska, grew up in Auburn, Washington, and graduated from Pacific Lutheran University in Tacoma with a Bachelor of Science in biology. I attended Nova Southeastern University College of Dental Medicine in Fort Lauderdale, Florida.
Wanting to get back to the Northwest, I started my career in Othello, working at a community health center after graduation. Treating the underserved in a small community (about 8,000 people) gave me an invaluable opportunity to practice and expand my abilities further than what you typically learn in a general dental practice.
My experience in oral surgery and endodontics (root canals) was greatly enhanced while in Othello. Treating about 50 percent children provided me a chance to learn what works (and what doesn't) in caring for younger patients. Working with children, calming them down and making the appointment fun, is something I really enjoy.
Professional Affiliations
Keeping up with new technology, techniques, and methods of treatment through continuing education is very important to me because it allows me to provide the highest standard of care for my patients. I am a member of:
American Dental Association
Washington State Dental Association
Mount Baker District Dental Society
I also had the privilege of becoming affiliate faculty with the University of Washington School of Dentistry, Arizona School of Dentistry and Oral Health, and Lutheran Medical Center Advanced Education in General Dentistry Program. Teaching dental students and recent graduates helped me to deepen my understanding of my profession.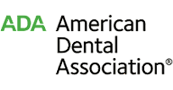 Outside the Office
My wife Kjersten and I have two young boys, Vance and Kai. We love being parents and trying to keep up with their endless energy. In our free time, we enjoy spending time with family, boating, and exploring our beautiful surroundings in the Skagit area and northwestern Washington. Personally, I love to golf, fish, and do just about anything related to sports or getting outdoors.