It is certainly a wonderful experience to see others become whole again by improving their smile, relieving their pain, and correcting other dental concerns. Over the past 10 years, the desire to provide quality and thorough dental care has led my family and I to different parts of the country. We are happy now to settle in the beautiful Pacific Northwest and call the Skagit Valley home.
Education, Work Experience, and Continuing Education
Soon after graduating from Loma Linda University School of Dentistry, I became a commissioned officer dentist in the Air Force and attended a one-year AEGD residency at Langley Air Force Base in Virginia. We spent the following three years in Florida at Eglin Air Force Base where I worked as a general dentist, completing my Air Force commitment.
Looking to increase my skill-set with a more diverse age-range patient population, I accepted a second one-year AEGD residency position at South Texas Veterans Health Care System Dental Clinic. Spending each day working hand-in-hand with dental specialists in this residency has allowed me to gain both a thorough understanding and skill-set for complex dental treatment. It was an honor to serve my fellow veterans and see the life changing benefit dental treatment had on patients there.
Professional Affiliations
American Dental Association (ADA)
Washington State Dental Association
Mount Baker District Dental Society
​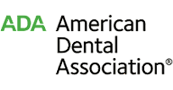 Outside the Office
My wife Tia and I are Western Washington natives and met, years ago, as students at the University of Washington. Early into marriage, we adopted two golden-doodle puppies and in just the last five years, we have been blessed with two handsome sons, Banks and Drew. We enjoy the outdoors immensely. Hiking and biking Little Mountain is a favorite. We enjoy going to sporting events, especially the local high school Friday night football and basketball games. When I have some spare time to myself, I enjoy road cycling, mowing lawns, and watching the TV show Frasier.